Description
Two world-class concert grands in one digital piano
Yamaha's CVP Clavinova has two world-class concert grands onboard: Yamaha's own flagship CFX, selected and played by the winner of the 2010 International Chopin Piano Competition, and the inimitable Bösendorfer Imperial — the 8-octave beast from one of the world's oldest and most esteemed piano makers. Characterized by distinctive traits, including power, versatility, subtlety, and mellowness, both of these superb pianos are featured (by name) in the Clavinova. Tuned to perfection by experienced technicians and with each key recorded individually, Clavinova truly captures the unique tonal character of each of these peerless instruments.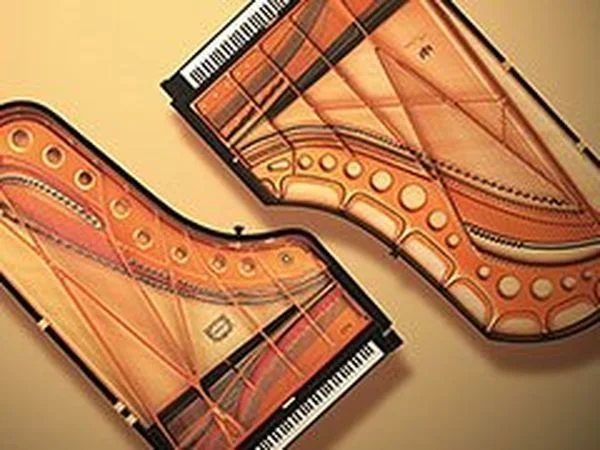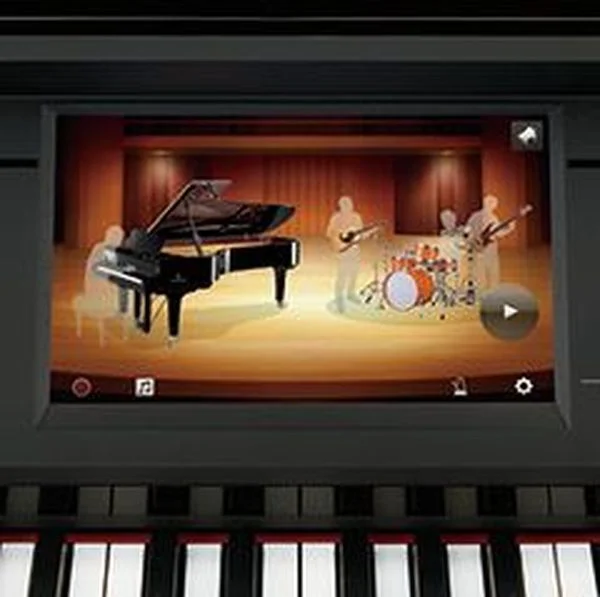 Your dream piano studio
The enhanced Piano Room onboard the Yamaha CVP-809GP Clavinova not only includes the world-class Yamaha CFX and Bösendorfer Imperial grand pianos; you also get a full instrument palette consisting of hundreds of ultra-realistic voices. Enter Session Mode, and you can invite three virtual musicians into the room to jam as you practice and perform in one of 675 Styles. These session cats automatically follow your harmonies and your volume expression using Clavinova's new Dynamics Control. You can activate and deactivate each one depending on your accompaniment requirements. In the Piano Room, you can even record your sessions with a single button press!
More than just a piano
One of the key features of a CVP Clavinova is the multitude of different Styles that you can control in real time just by playing chords. Accompaniment Styles enhance your performances with ensembles of virtual musicians in a variety of musical genres. From small jazz groupings to full symphony orchestra, what you play determines what chords or harmony they play, along with their dynamics. Yamaha developed these Styles with professional session musicians from around the world to give you authentic, studio-grade backing for your performances. You can also use Styles to arrange your compositions in real time and easily embellish them with Intros, Endings, and Fill-Ins.
Play a hit song, one light at a time
CVP Clavinovas are like a patient music teacher: if you're not playing the right notes, they simply wait until you do. It's Yamaha's unique Guide feature that makes this possible, with a Follow Lights library that teaches you popular melodies in an intuitive way only possible with a CVP Clavinova. Follow the lights, one note at a time, and fully arranged orchestrations and arpeggios materialize to embellish your playing. With a CVP Clavinova, you don't play along with a recording; the recording plays along with you.
Plug in and start singing
Connect a microphone to your Yamaha CVP-809GP Clavinova and sing along with your keyboard performance or Karaoke song files from YamahaMusicSoft.com. With all its input jacks conveniently located on the front of the instrument, the CVP Clavinova even lets you plug in a portable music device like your MP3 player or smartphone and enjoy listening through the Clavinova's high-resolution stereo speaker system. Clavinovas are really popular at Sweetwater — and for good reason. The latest generation incorporates not only everything Yamaha has learned in over three decades of Clavinova development; these fine digital pianos embody the collective wisdom of Yamaha's century-plus of fine acoustic piano making.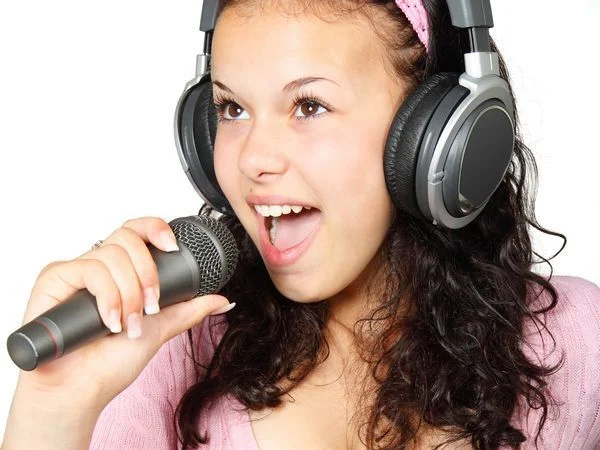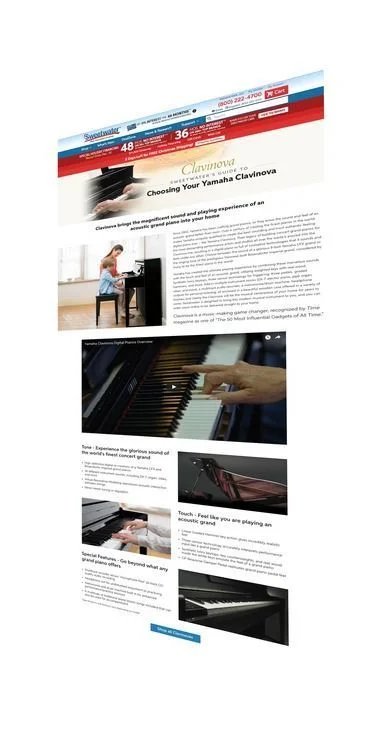 Which Clavinova is right for you?
Yamaha's Clavinova line offers a digital piano solution for any budget and situation. If you're having a hard time figuring out which Clavinova is right for you, check out our in-depth buying guide, where we outline the differences between the models. And of course, your Sweetwater Sales Engineer is always happy to help you choose!
Yamaha CVP-809 Clavinova Digital Grand Piano Features:
88-key Grand Touch keyboard with wooden keys

Binaural CFX Sampling technology delivers a three-dimensional sound, re-creating the player's perspective through headphones.

Built-in (40W + 30W + 20W) x 2 + 80W amplifiers and speaker system

Linear Graded Hammer action dedicates a unique weight for each key

Includes 2 legendary concert grands: Yamaha's flagship CFX and the inimitable Bösendorfer Imperial

1,605 ultra-realistic instrument voices make crafting beautiful-sounding arrangements easy

Virtual Resonance Modeling (VRM) vibrates and reverberates like a real acoustic piano

Super Articulation 2 (SA2) Voices produce realistic expressive nuances of non-keyboard instruments, such as a flute or guitar

Piano Room feature lets you jam with 3 virtual session musicians in Session mode, allows you to practice and perform along with 675 Styles, and automatically follows your harmonies and volume expression

Chord Looper records your chord progressions so that the Style engine can loop them, freeing you up to experiment with two-hand playing or soloing

Playlist attaches a number of settings such as Style, MIDI/audio song, Registration Memories, to your recordings for instant recall

Follow Lights library teaches you popular melodies in an intuitive way

Mic input lets you wing along with your keyboard performances and karaoke song files from YamahaMusicSoft.com

9" color touch panel makes operating a wide selection of functions quick and easy

Bluetooth audio for connection of your smart device

Smart Pianist supplies audio-to-score capabilities

Built-in USB audio/MIDI interface for connecting to your computer

HDMI display output mirrors your display — great for karaoke!

Music rest with integrated music clips

Integration with Yamaha Apps for iPad, iPhone, and iPod touch